<Homepage> House of Culture Tintinto



Art Space Library



The order corresponds to the order of the books
presented in the fb Artspacegroup.
Heaven, Purgatory and Hell Revisited by
Contemporary African Artists
at MMK, July 2014 and Smithsonian, Spring 2015
DAK'ART OFF
Biennale de l'art Africain contemporain
2013 Fondazione La Biennale di Venezia
1992 The Dambudzo Marechera Trust
First Africa WorldPress, Inc. edition 1999
1994 and 2008 by Leonhard Cohen
Imperfect Publishing
1988 Indiana University Press
Vitra Design Museum 2015
1964. Corgi Edition printed 1975
Galerie Yvon Lambert Paris 1995
1966 Le Cinema selon Hitchcock
Printed in Germany Heyne Non Fiction 1982
2003 Kunsthalle Bern
1968. First published in this edition in 1995
1952, Peau Noire, Masques Blancs
1967 by Grove Press Inc.
First published by Picador Africa 2008
2004 by McGraw-Hill Companies
2016, This paperback edition first published in 2017
2007, This paperback edition first published in 2015
La Biennale di Venezia First Edition April 2022
First published in 1981 by Faber and Faber Limited
(1958) Published by Penguin Group 1988
This edition published by Harper Perennial 2005
Suhrkamp Verlag Berlin 2014
New Generation Publishing 2013 First Edition
Hatje Cantz Verlag GmbH Berlin 2022
2013 published by CCA Lagos
1984 by Straelener Manuskripte Verlags-GMBH
2004 by the Regents of the University of Minnesota
BildMuseet, Umeà 1999
Ministry of Culture of Angola 2015
1994. An Anchor Books Original December 2002
Published in Penguin Classics 2009
First published 1961
Feminism, Sexuality and the Body
in the Work of Six African Women Artists
Edited by Koyo Kouoh
Published by Raw Material Company 2015
2006 International Center of Photography, New York
1987. Published by Pan Books London 1988

Neither poor nor powerless
A pamphlet against black elites and white helpers
1991 by L'Harmattan, Paris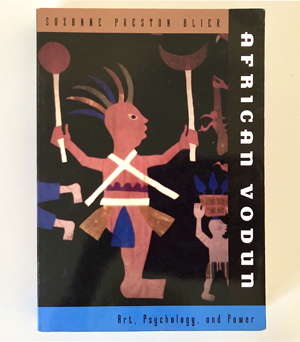 1995 The University of Chicago
2013, published by Penguin Group
Aprés Eden - la collection Walther -
La Maison Rouge, Paris 2015
Printed in 2009 by Grafiche Damiani, Bologna
1996 University of Queensland Press
1986; 2005 James Currey Heinemann
CCCB Barcelona 2006
Prestel Verlag 2006
2014 Kerber Verlag, Bielefeld/Berlin
2010 Story Time
Centro Atlantico de Arte Moderna
Las Palmas de Gran Canaria 1994/95
Dakar Biennale 2018
We don't need another hero.
10th Berlin Biennale for Contemporary Art 2018
Kwame Nkrumah 1964 Heinemann Books Ltd London
2010 BOZAR Centre for Fine Arts Brussels
A New Spirit in Curating?
1992 Künstlerhaus Stuttgart
2012, 1996 by Patty Smith, Norton paperback.

2015 the authors // Neuer Berliner Kunstverein
// SAVVY Contemporary //
Verlag der Buchhandlung Walther König, Köln
Editions du Garde-Temps/Studio Mag Net, Paris 2001
migros museum für gegenwartskunst Zürich
& JRP/Ringier 2006
2006 Editions Autrement
Manchester City Galleries
and Whitworth Art Gallery 2012
1981 Dumont Buchverlag, Köln
Duke University Press Durham and London 2006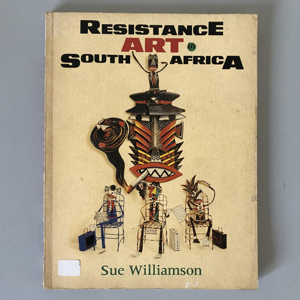 1989 Claremont South Africa
1989; Reissue 2012
1999, Museum for African Art, New York
2021 Phaidon Press Limited